The CST Data Leaders Network is a unique development network for those leading on data management, insight and compliance within school trusts, such as Chief Information Officers, Directors of Insight, Heads of Data and MIS, Data Managers and Protection Officers and Data Controllers.
It is intended to:
Provide professional support and development opportunities at a time of unprecedented change, through a blend of expert input on key practice challenges, facilitated discussion and networking.
Build our shared knowledge and understanding of this important role across a group of schools and codify the best that is being thought and done in our sector.
This virtual network is a safe and supportive environment in which to develop understanding of some of the key challenges related to data analysis, governance and protection across a group of schools, access expertise from across the sector, and connect with a professional community of like-minded peers.
Participation in the network is free for member trusts as a benefit of CST membership.
Network Programme for Spring & Summer 2022
The network meets virtually once every half term. These meetings include a practitioner-led presentation on a topic that members have identified, followed by a discussion and a networking opportunity.
Virtual meeting themes and dates for this academic year are:
Data in Education: Current and Future Challenges
Derek Hills, Head of Data and MIS, Harris Federation
Tuesday 29 March 10:00 – 11:30
A personal reflection on the changing role and expectations of data within school trusts over the last decade, and a consideration of the opportunities and challenges that Derek sees for the sector across the next wave of trust growth and development.
Standardising Assessment, Data and Reporting to Drive Improvement
David Sands, Data Manager, David Ross Education Trust
Thursday 12 May 10:30 – 12 noon
Standardising assessment, data and reporting to improve outcomes for children is a goal that many trusts are working towards. The David Ross Education Trust (DRET) has been on this journey for the last two years, which has led it to redevelop primary and secondary phase assessment systems to create a smooth, multi-facetted analysis process. David Sands, Data Manager for DRET will share his experience of leading this work and highlight the key changes made as part of the process.
Choosing a new MIS for your trust
Tom Kershaw, Market Specialist and Nic Clarke, Ed:gen Product Manager, IRIS
Thursday 7 July, 10:00-11:30
This additional meeting is for colleagues preparing for MIS change in their trusts in the coming year. Based upon their extensive experience of working with schools and trusts through system change, Tom and Nic will share guidance on how to procure a new MIS, including:
considerations when selecting a vendor
the process of moving MIS and your responsibilities
technical requirements to consider
managing change across the trust
There will also be an opportunity to network with others on a similar journey.
Measuring 'success'. What can we learn from the pandemic and how to we build back better?
Andrew Hill, Head of Partnerships, FFT Education
Tuesday 12 July 09:30 – 11:00
The pandemic has led to a fundamental shift in the way we collect, analyse and use education data, with pupil absence a major catalyst for this change. The session will focus on 3 key areas:
Using FFT's latest national research data, the session will look at the varying impact of absence on pupils, schools and MATs.
How the pandemic could fundamentally change the way we collect education data and the type of data we collect in the future.
What does a 'good' MAT look like and can we build a system to measure it?


Next year's programme will include a one-day conference to create an opportunity for colleagues to come together in person.
The CST Data Leaders Network is supported by: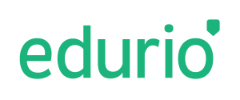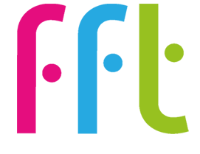 If an attendee is no longer able to attend, the place can be transferred to a suitable alternative colleague from within the same organisation. CST PD must be notified by email to events@cstuk.org.uk and will liaise with the school trust to make the necessary transfer arrangements.
By developing services and booking speakers CST PD is committed to a certain level of costs and therefore has to implement a cancellation policy:
4 weeks' or less notice – no refund
4 to 6 weeks' notice – 50% refund
More than 6 weeks' notice – full refund
Where events are part of a series, the attendee is committing to attendance at all sessions.
Where individual sessions from a series are missed, CST PD cannot commit to providing any additional resources to "catch-up"' on missed content.
CST PD cannot provide a full or partial refund for any individual sessions or content from a series that is missed.